Use Finite-state Machine to manage state
Introduction
Main Elements:
States: must be limited
Events
Transitions: when event 1 from state A to state B
Actions: when state|event|transition changed then act action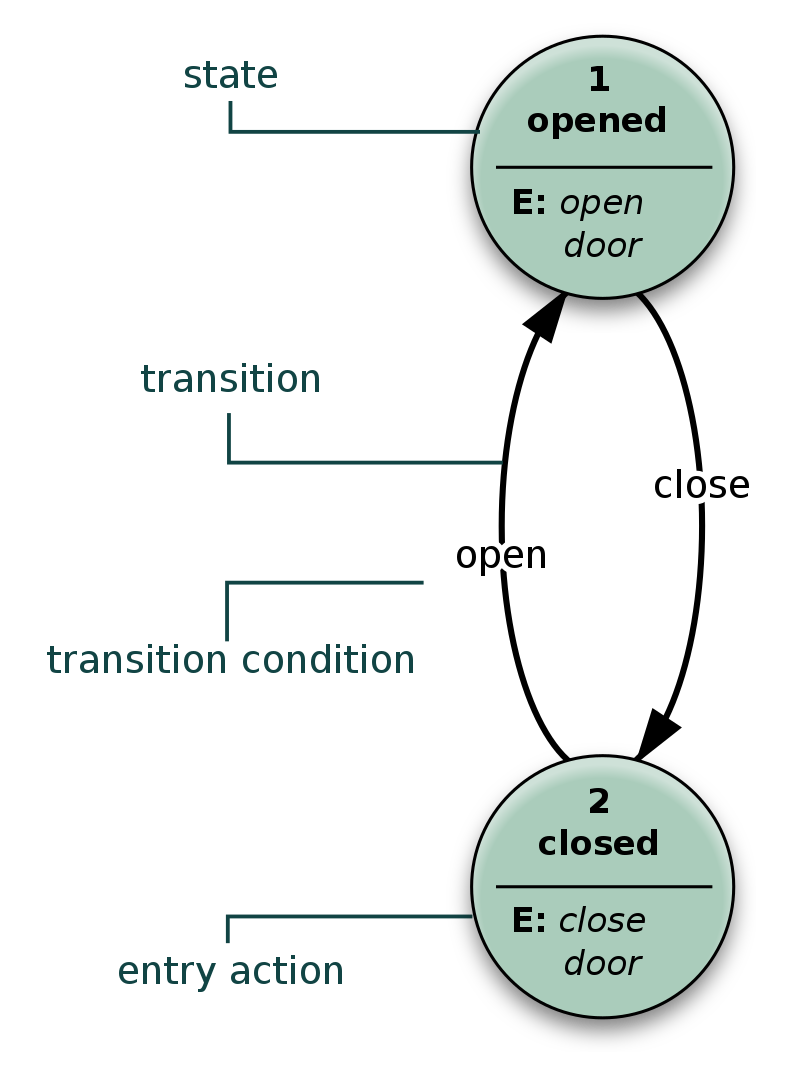 from https://en.wikipedia.org/wiki/Finite-state_machine, Fig. 3
Why We Need this
To make sure complex things never gone off the rails
Add constraints on states, throw errors to avoid bad things
Help to sort out reaction when state changed
Code is documentation
Different with Flux-like State Managements
Flux-like State Managements(Redux/MobX/NgRx) is a way to manage states by utilizing unidirectional data flows, it is often to using this kind of state management with functional programming.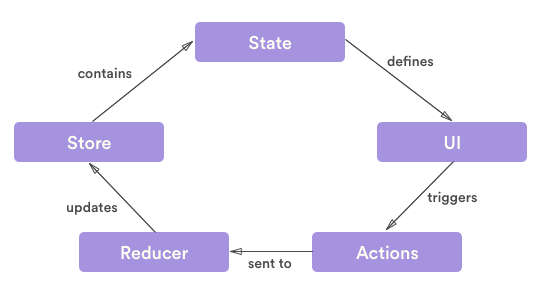 Redux lifecycle, from https://dev.to/radiumsharma06/abc-of-redux-5461, Fig. 1
It is easier to use FSM to manage state with object-oriented programming, but that did't mean you can't choose flux-like state management as your state management in object-oriented programming.
Actually, I kind of perfer using flux-like state management in morden frontend framework(React/Vue/Angular), because of these framework encourage you to use functional programming/unidirectional data flows.
Most of backend frameworks(Spring/Rails/Django/.NET) is develop by object-oriented programming languages, so using FSM to manage object state is totally reasonable.
Libaries
For Ruby
For JavaScript or TypeScript
For C#
References